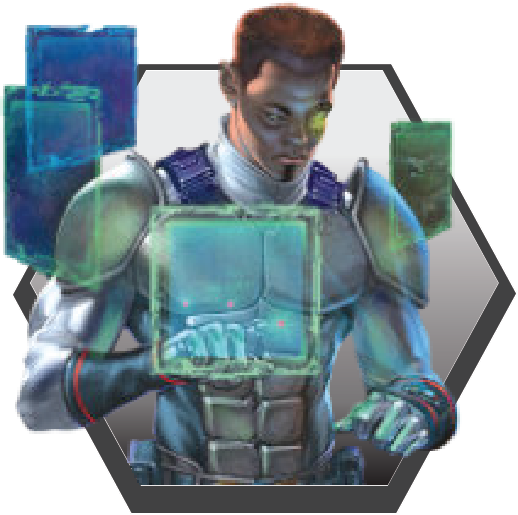 NAT CUMMINGS(A.K.A. – P.B.SOLDIER)
A lone computer hacker turned assassin who discovers how his past & present have direct impact on his future.
JAZEN, FORMER E OPERATIVE, RESISTANCE MEMBER
A deadly, cunning and beautiful assassin in need of Nat's help. Which worked out better if she wasn't his mark.
RICHARD AHMEN – CEO OF AHMEN, INC.
Ahmen Inc. Surveillance and Security, Inc. is an elite security agency protecting the worlds top leaders. Terrorism = profits.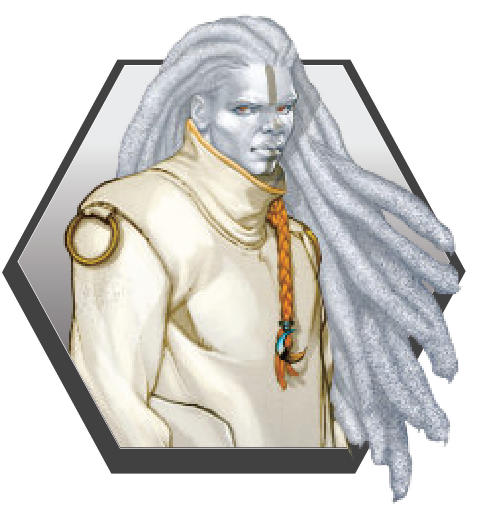 DREAD – E OPERATIVE
He doesn't speak much and if you do hear him, it's too late.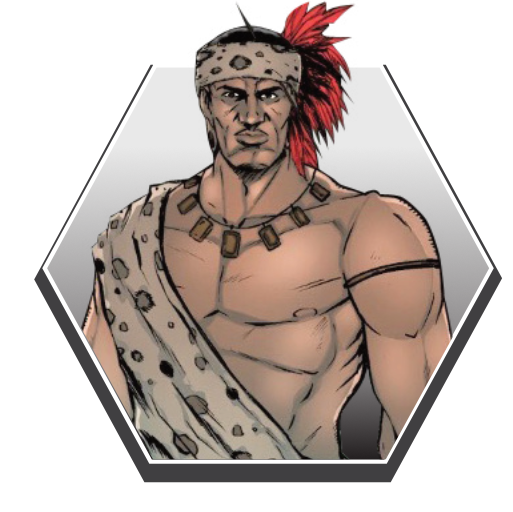 DIALLO – CHIEFTAIN WARRIOR, ANCESTOR
Former Chieftain slave and ancestor to the Cummings' family in the US. Somehow, Nat can hear him.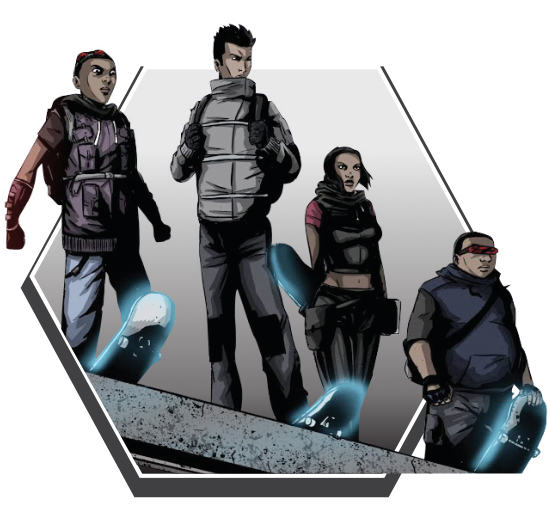 BLUE STEEL ("PRODIGY", "GIZ", "DESTINY" and "LT")
A group of hacker pre-teens who commit cyber-crimes to finance their love for high-tech devices and to spy on the Establishment. They entertain themselves by wreaking havoc. This group is led by Prodigy.
A.T.S – ANTI TERRORISM SQUAD
THE A.T.S. (Anti Terrorism Squad) is used to keep citizens of the Renaissance City under control. The A.T.S. and the city are models of how to run an efficient city and stomp out Terrorism, therefore spreading the E's influence throughout the world.
Welcome to World of P.B.Soldier