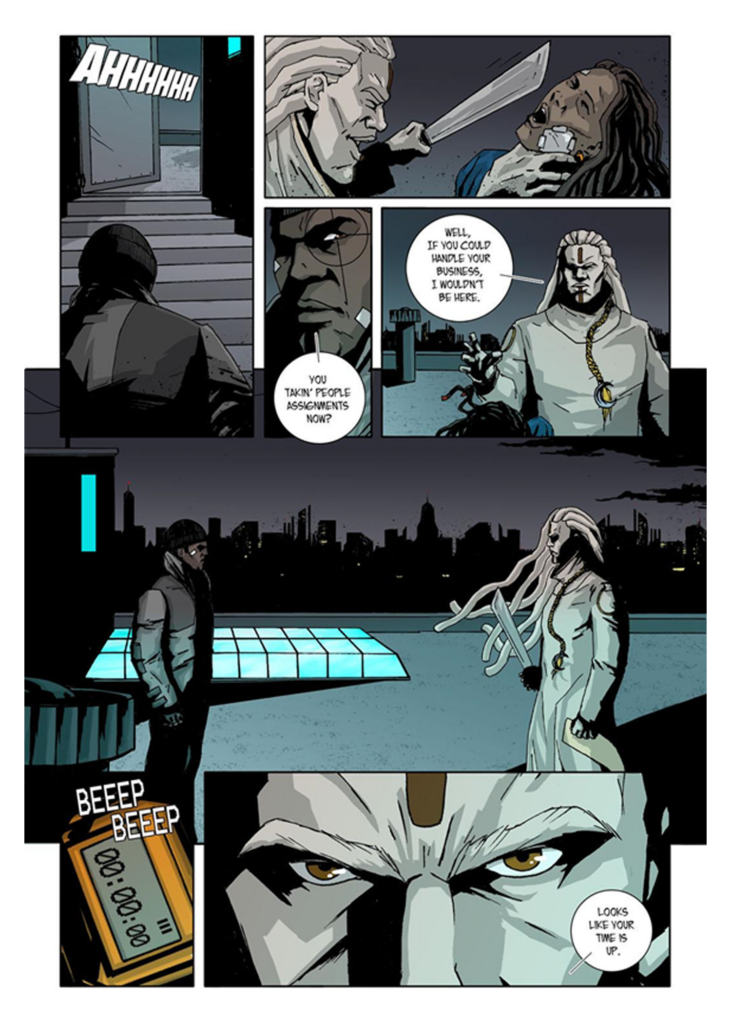 Pic 1
PBSoldier POV. As P.B.Soldier walks up the stairs to the roof. He hears a fist striking a chest and air leaving someone's chest. It's dark and PBSoldier only sees two shadows.
SFX: Ahhhhhh
Pic 2
As P.B.Soldier enters the door he sees Jazen barely alive. Side view of PBSoldier, Dread and Jazen. Dread is holding Jazen.
(No dialogue)
Pic 3
P.B.SOLDIER: YOU TAKIN' PEOPLE ASSIGNMENTS NOW?
DREAD: WELL, IF YOU COULD HANDLE YOUR BUSINESS, I WOULDN'T BE HERE.
Pic 4
P.B.Soldier and Dread stare at each other in a long silence.
Pic 5
Dread watch beeps and breaks the long silence.
SFX: BEEP, BEEP
DREAD: LOOKS LIKE YOUR TIME IS UP.